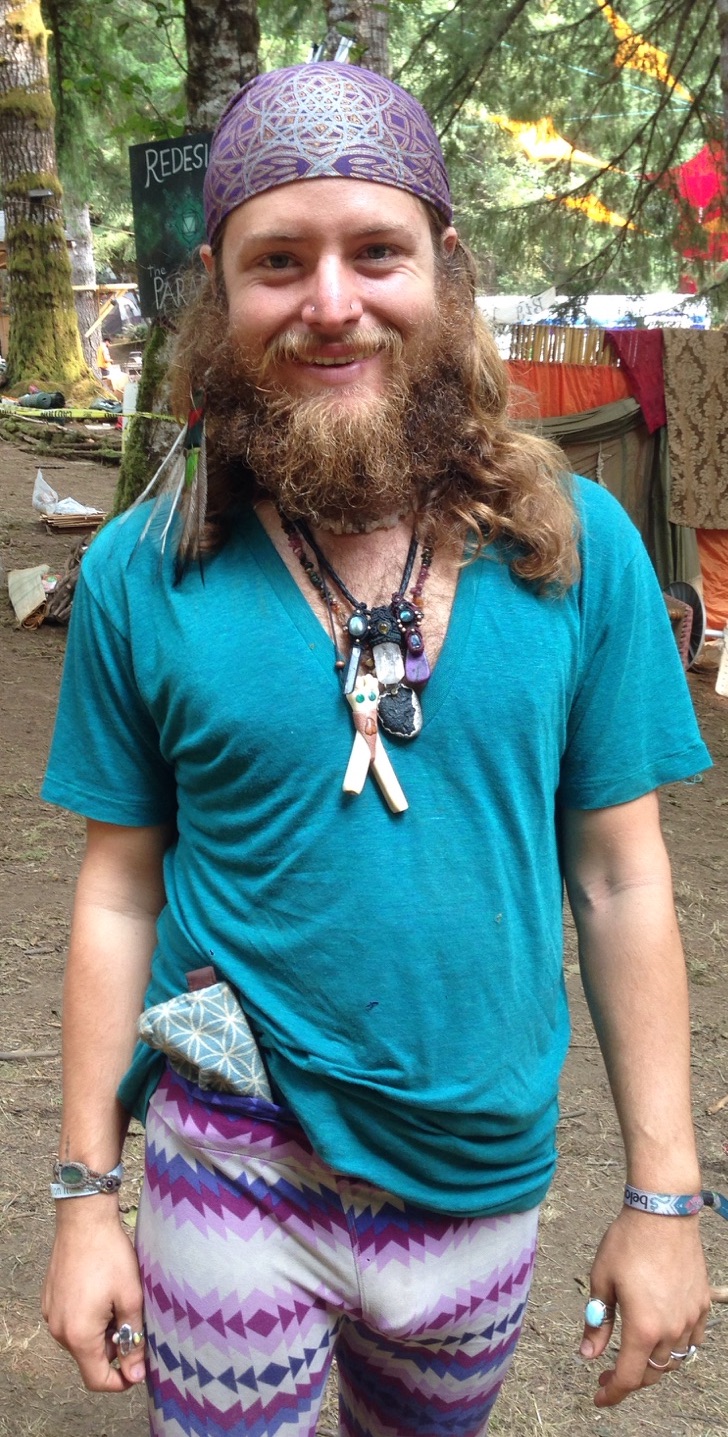 Day 24, 8-13-08, Super-Connector and Pleiadian Channel
Beloved Festival Land —> Portland, OR
Welcome to the final episode of this little podcasting adventure, Unlikely Stories, Day 24 of 24! Today was the pack-up, break-down and departure day at Beloved Festival land. Before departing for Portland (and back to the the home from which I had been gone for two months) in the late afternoon, I was able to catch up with two people (of five) with whom I had been trying to connect all weekend to interview. One of these, Albert, is a friend from Portland, with whom I shared a campsite at the last Beloved Festival. I first (and regularly) met Albert at a mutual friend's house a few years ago. This friend would have monthly gatherings in her backyard each full moon time. It was a potluck, and there would be a camp fire, and a wood-fired sauna. Often people played music and sang around the camp fire. 
Albert stood out to me, not only because he was a kind, funny, and gregarious person, but he is also one of those people who can hold together a circle of song singers and musicians, because of his social aptitude, his excellent guitar and singing talent, and his ability to remember the lyrics to an extraordinary number of songs. But Albert is much more than that, as you will hear if you listen to this episode. He is a loving man, a community builder, a super connector, a co-counselor, an activist, a social media marketing teacher, and what he calls "an artist who paints with people." 
After speaking with Albert, I was able to catch up with Dante. He is someone I met briefly at the Plants Enchant gathering, and had found quite interesting. He lives nomadically, traveling the world as a ceremonial space holder and a channel of celestial guides, particularly the Pleiadian star beings. It was fascinating to hear from him.
This episode is 53 minutes long. The first 6 minutes are my narrative, the next 37 minutes are with Albert, and then 10 minutes with Dante.
The picture is of Dante.
Voices:
Matt Burns, Narrator
Albert Kaufman, Social Media Marketing Teacher, Super Connector, Re-evaluation Counselor, Party Guitarist.
Dante Singh, Channel, Ceremonial Space Holder, Medicine Carrier